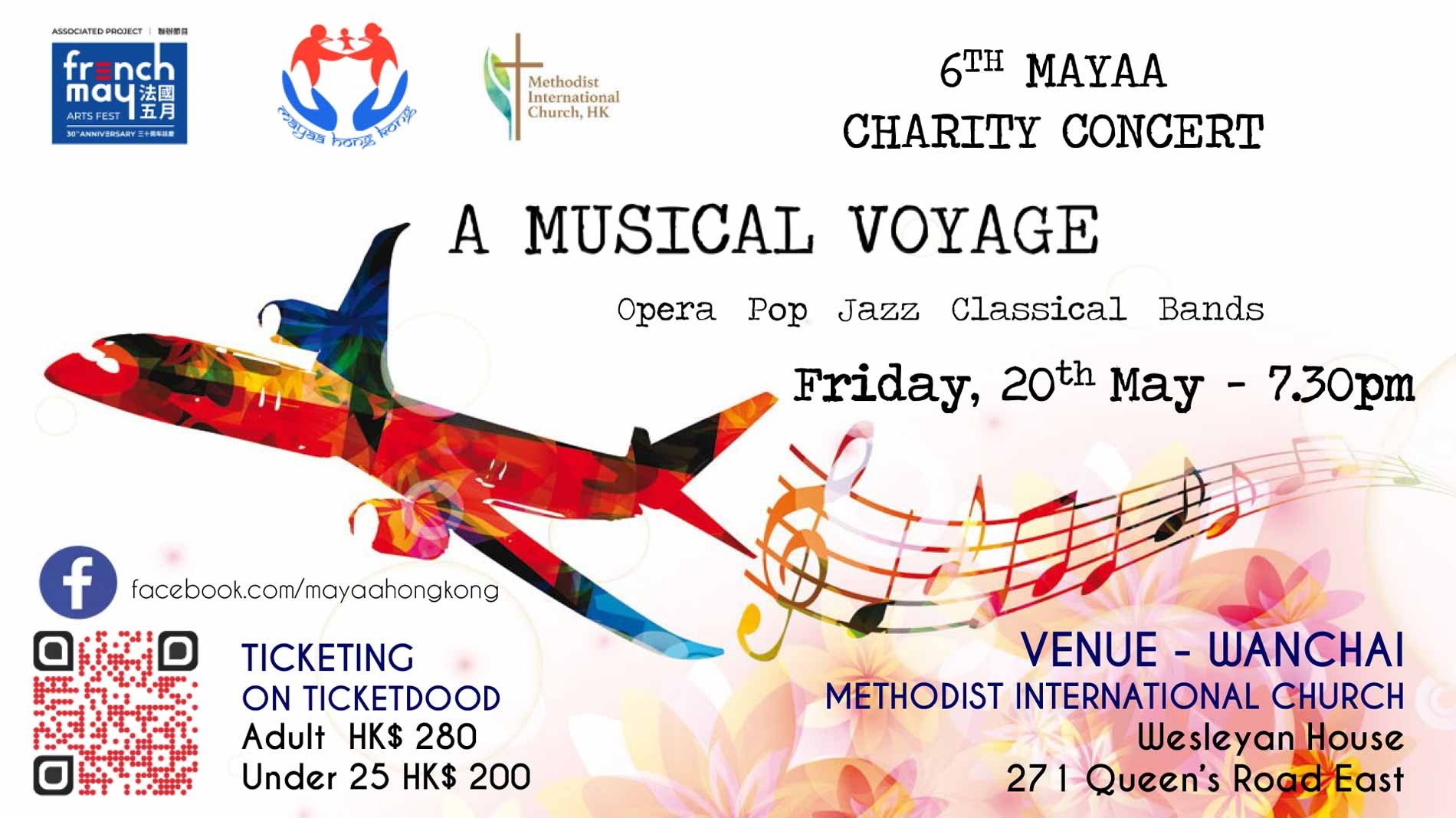 Concert Mayaa - A musical voyage
"A MUSICAL VOYAGE with MAYAA" is an incredibly unique musical show putting together professional and semi-professional French & HK musicians from various musical background to offer an eclectic and rollicking concert combining opera, jazz, French songs, gospel, Flamenco, and even a marching band, as well as 2 young prodigies of international level.
2022 will be the 6th edition of this concert: 100% of the proceeds goes to MAYAA, a HK based charity supporting poor children for their EDUCATION and their families, in HK and Nepal.
Buy your ticket to give a child his chance!
Great family show from 7 to 77 years old: tickets from 150 HKD
Friday May 20th 2022 at 7.30pm
Methodist International Church – 1rst floor – Wesleyan House 271 Queen's road East- WANCHAI
Special Terms: Special announcement: Doors will open at 7pm - Free seating 1/ Wearing mask during the show is mandatory at all time 2/ The audience must register at the entrance with the "LeaveHomeSafe" App